Pacific te Gusta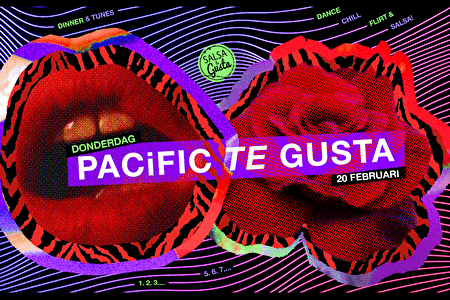 Thursday March 19th 2020
In collaboration with Salsa te Gusta we present...Pacific te Gusta!!

Pacific te Gusta
✰ Pacific will be transformed into a real salsa club
✰ Come dance, chill and flirt with us
✰ Entrance = Free! Come early because as soon as it's full => 1 in. 1 out.
𝐏𝐑𝐎𝐆𝐑𝐀𝐌
20:00 - Dinner & Tunes
21:00 - Start dancing
22:00 - Los Lamalos (latin big band) Live!
23:00 - Tunes van Dj Kasanoba

❀ 𝘼𝙗𝙤𝙪𝙩 𝙎𝙖𝙡𝙨𝙖 𝙩𝙚 𝙂𝙪𝙨𝙩𝙖 ❀
This vibrant community hosts Socials with the mission to unite a younger crowd in Amsterdam through Cuban Salsa classes and events!
---
---