Pacific Art Gallery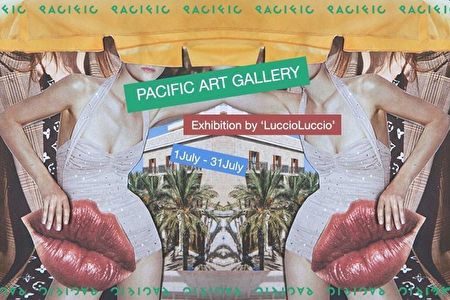 Friday July 31st 2020
In the Pacific Art Gallery the work of various artists is shown. It is the place where up-and-coming talent or already well-known artists exhibit their work for a month. The Gallery offers a wide range of different styles and is open and accessible to everyone.
Each exhibition is kicked off with a official opening. Music and a shared passion for art turn out to be another golden combination. Get to know Jamie and her work and toast with us to a "Different Reality" during the official opening on 3 July.
⊹ ABOUT
Fashion photographer Jamie Snoeck worked on this art project during the Coronavirus pandemic. A time when people feel the need to escape to another world, another life. The need to travel alone in their thoughts. With this project she takes you to another world. A different reality.
- Imagination will get you everywhere -
Follow on Instagram: @byluccioluccio
www.jamiesnoeck.nl
Official opening "DIFFERENT REALITY" by Luccio Luccio - Friday 3 July 2020 18:00 - 23:00 
⊹Music & Art⊹
Pacific Amsterdam, Polonceaukade 23, 1014 DA, Amsterdam

EVENTLINK
https://www.facebook.com/events/265717474872420/